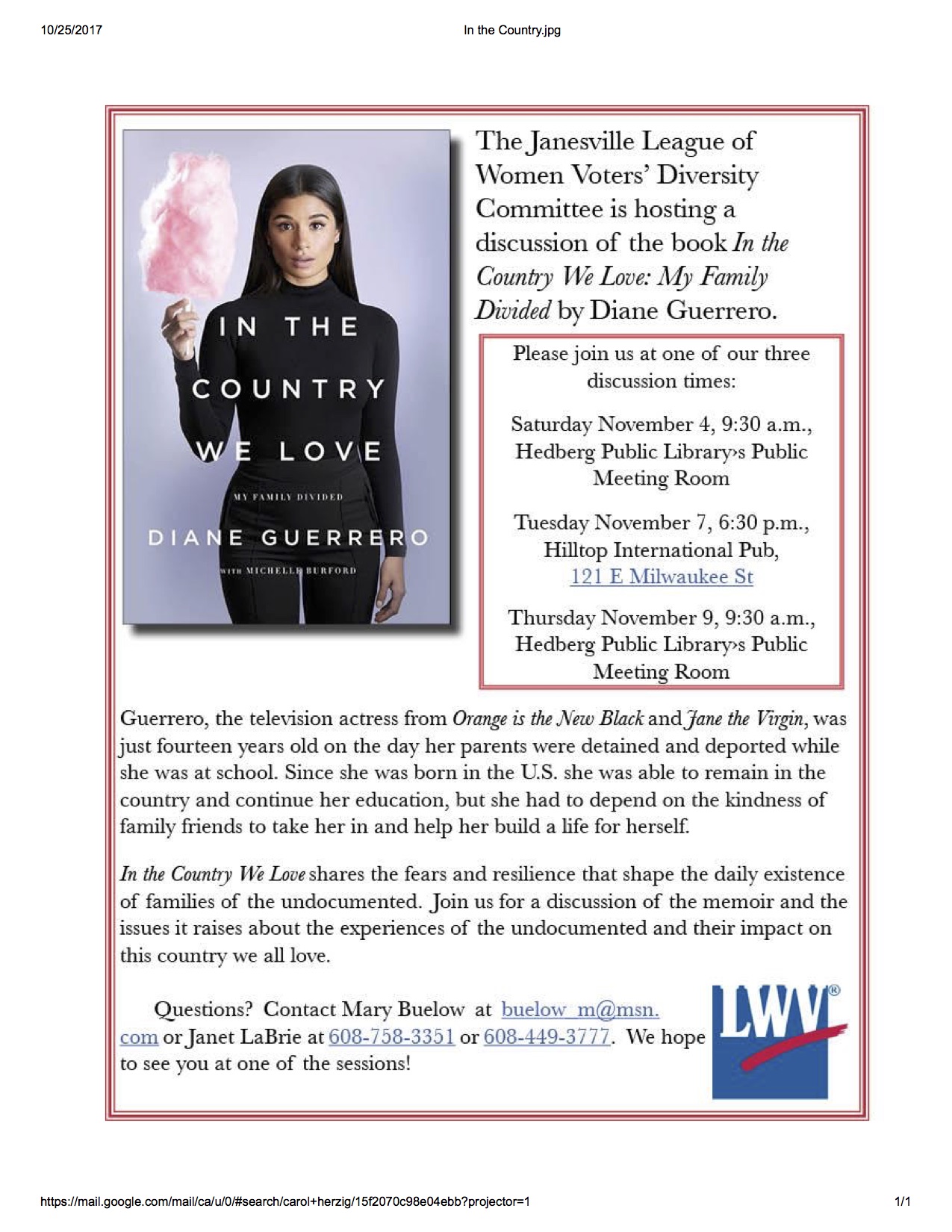 The Janesville League of Women Voters' Diversity Committee will host three dates in November for discussion of the book "In The Country We Love: My Family Divided" by Diane Guerrero.
Guerrero, a television actress from "Orange is the New Black" and "Jane the Virgin," was 14 when her parents were detained and deported while she was at school. Since she was born in the United States she was able to remain in the country and continue her education.
The book discussions will talk about issues the memoir raises on the experiences of undocumented residents and their impact on the U.S.
9:30 a.m. Saturday NOV 4 Hedberg Public Library 316 S Main Janesville
6:30 p.m. Tuesday NOV 7 Hilltop International Pub 121 E Milwaukee Janesville
9:30 a.m. Thursday NOV 9 Hedberg Public Library 316 S Main Janesville
For more information visit www.lwvjvl.org